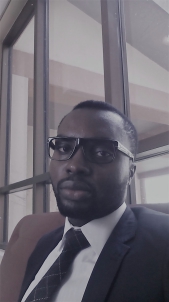 EdoAbasi Udo is Managing Partner with Active IP and Chairman at Lex Artifex LLP.
EdoAbasi works with clients to assess IP needs and has helped to secure patents and trademarks for a diverse array of clients, including start-ups, small to medium-sized enterprises, major multinational companies, and university researchers. EdoAbasi has been proven valuable to his clients in securing their IP rights in diverse technologies, including automotive; medical devices and imaging systems; electronic devices; communication systems; video and signal processing systems; solar power devices and systems; fuel cell technology; internet systems; and cleantech devices and systems. He advises on IP management and strategic planning and has proffered many opinions, including infringement and validity opinions.
In addition to his extensive trademark and patent work, EdoAbasi has experience in preparing and prosecuting industrial design applications. EdoAbasi has authored many articles on trademark and patent law.
Professional Memberships
Nigerian Intellectual Property Law Association
Section on Business Law of the Nigerian Bar Association